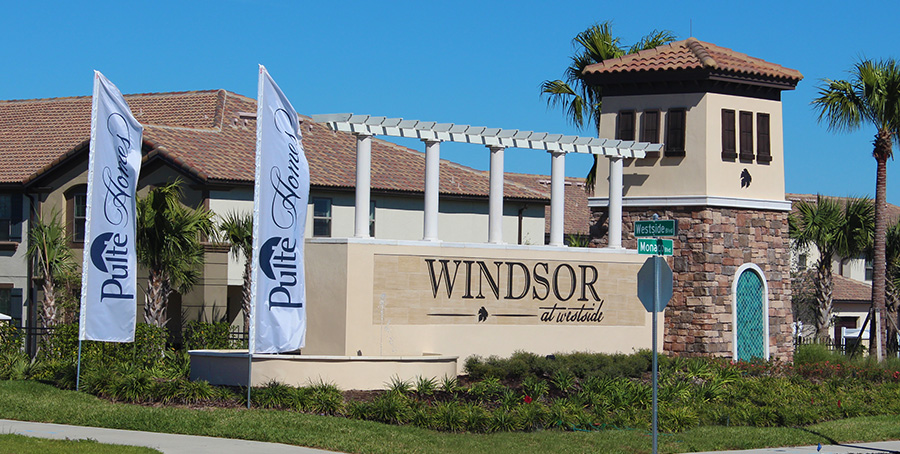 Windsor at Westside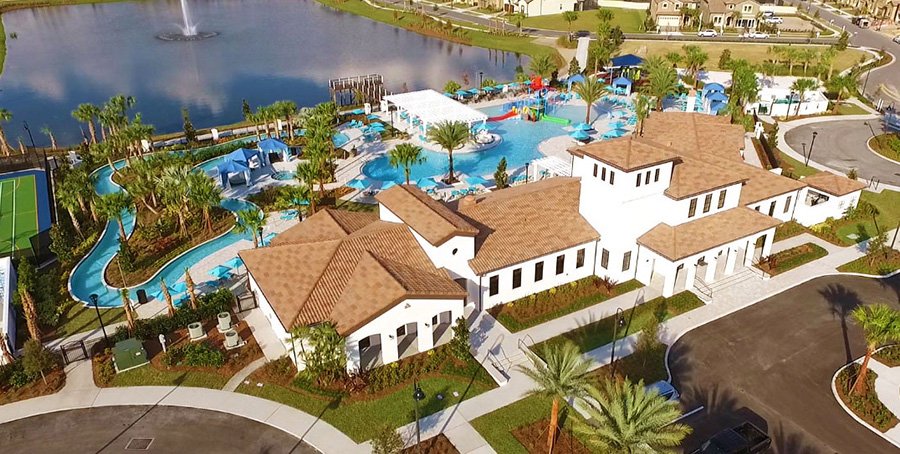 Water Park and Clubhouse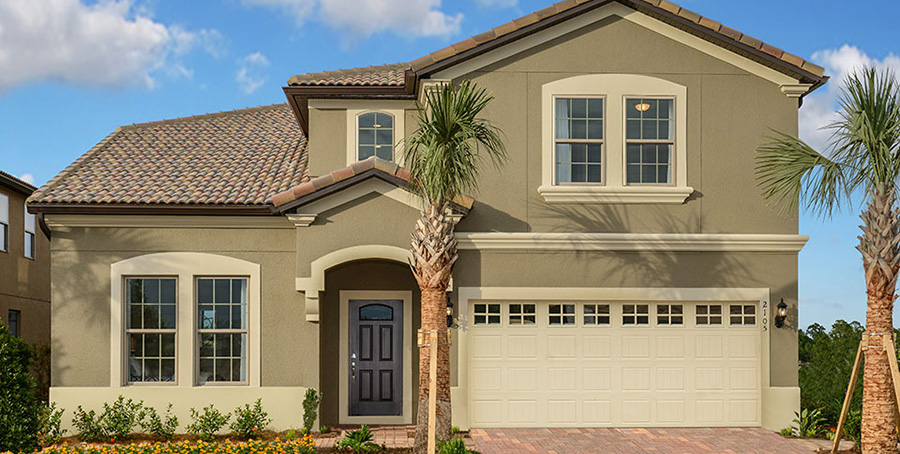 The Baymont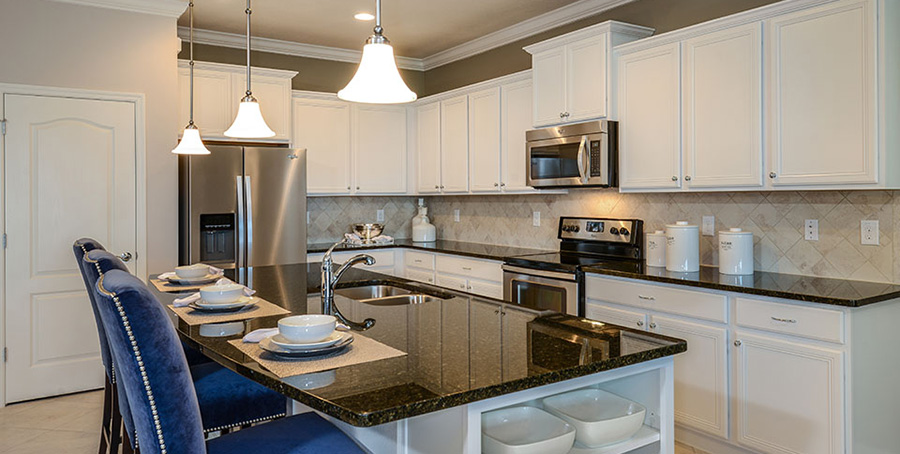 Luxury Kitchen Finishes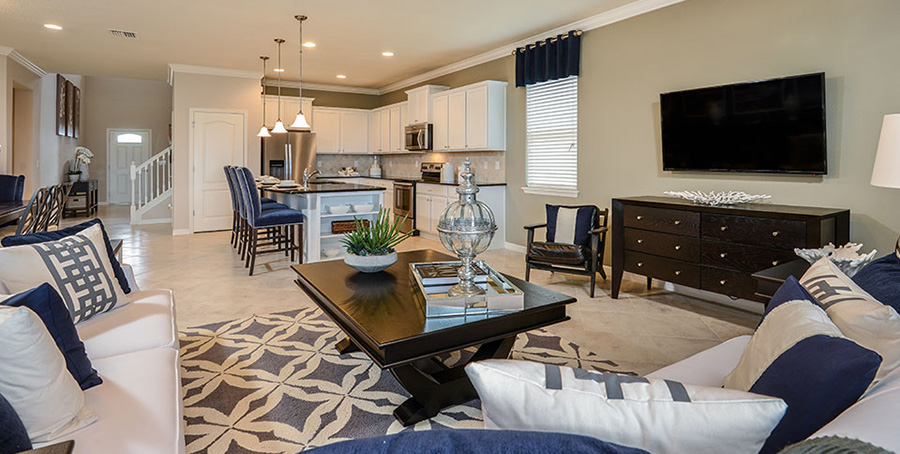 Large gathering and dining areas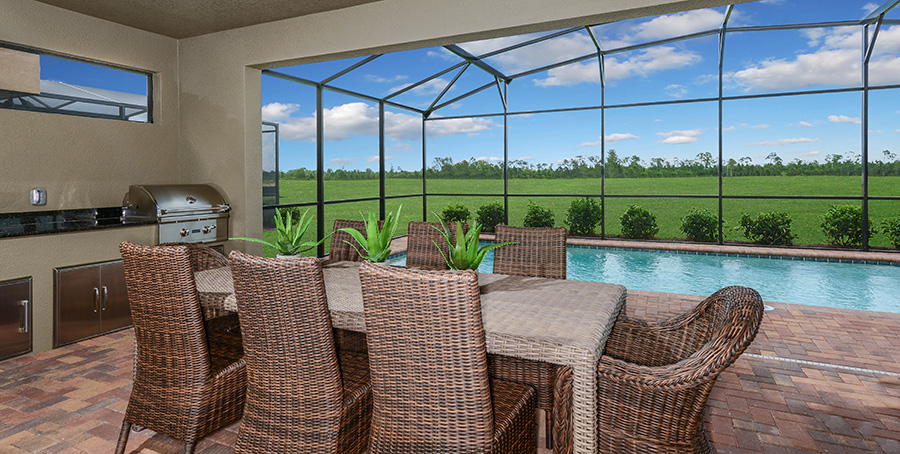 Superior outdoor living area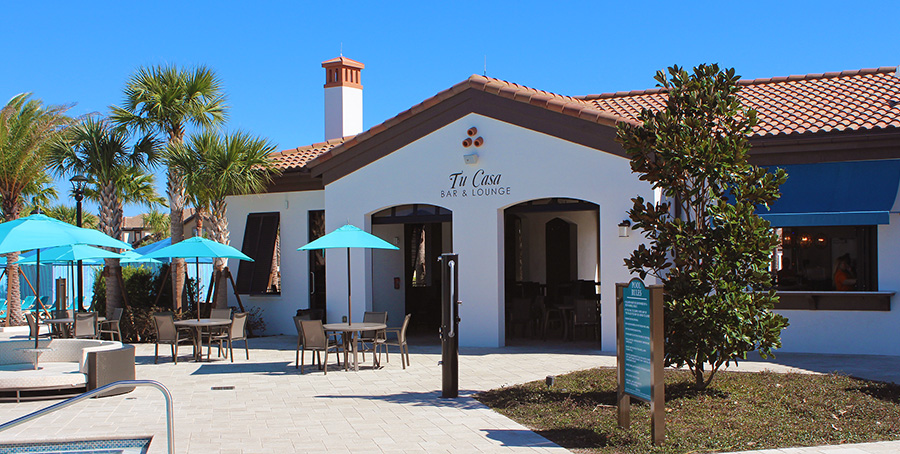 Tu Casa, Restaurant and Bar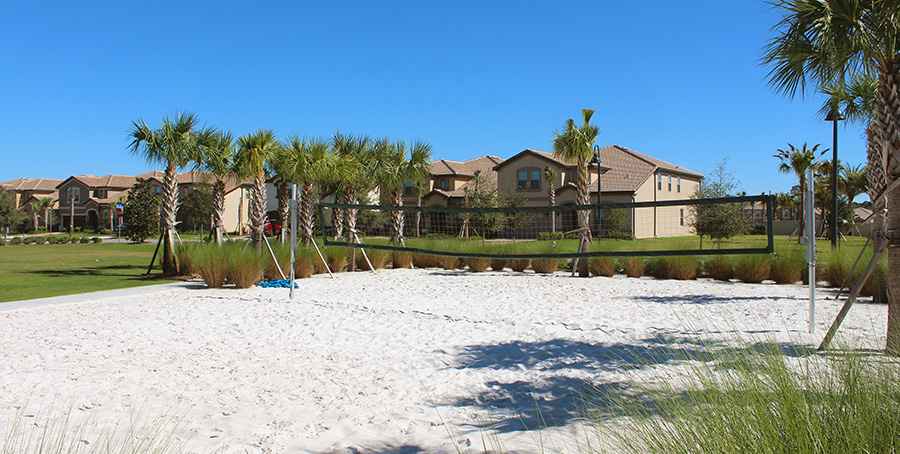 Volleyball and Games Courts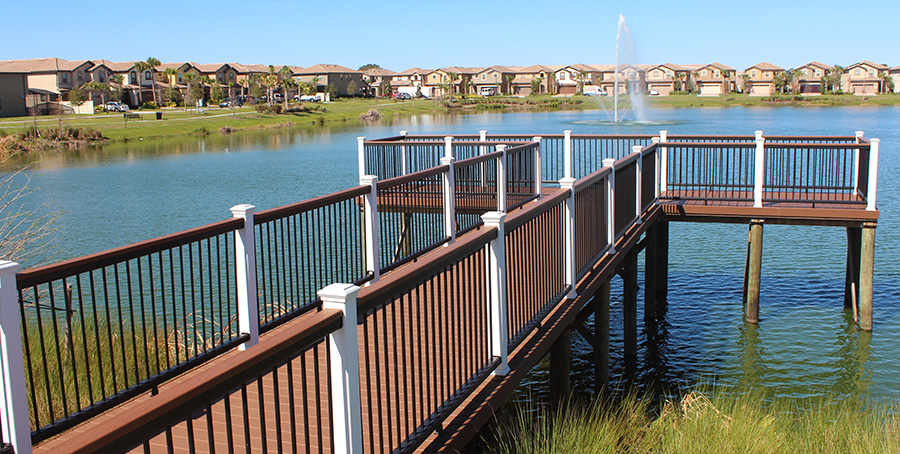 Lake Boardwalk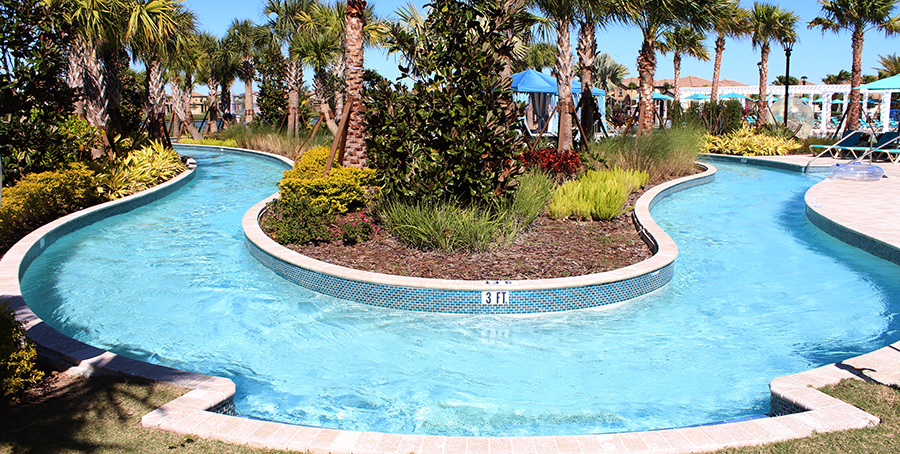 Lazy River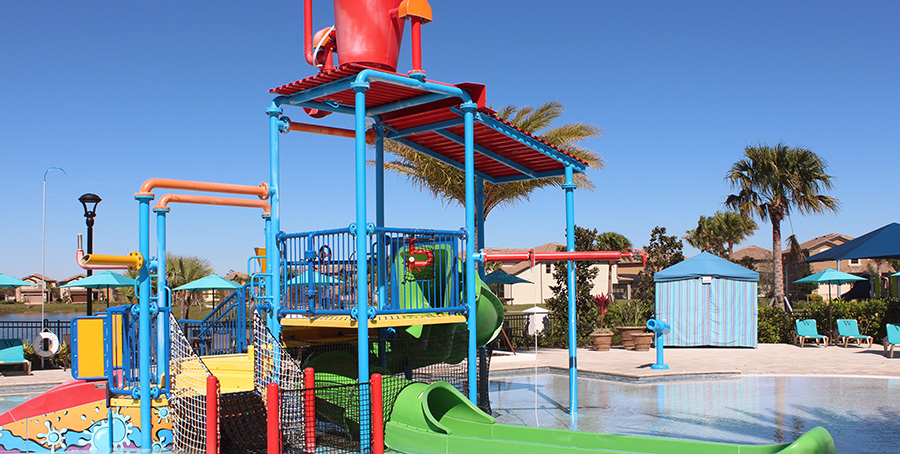 Water Park and Pool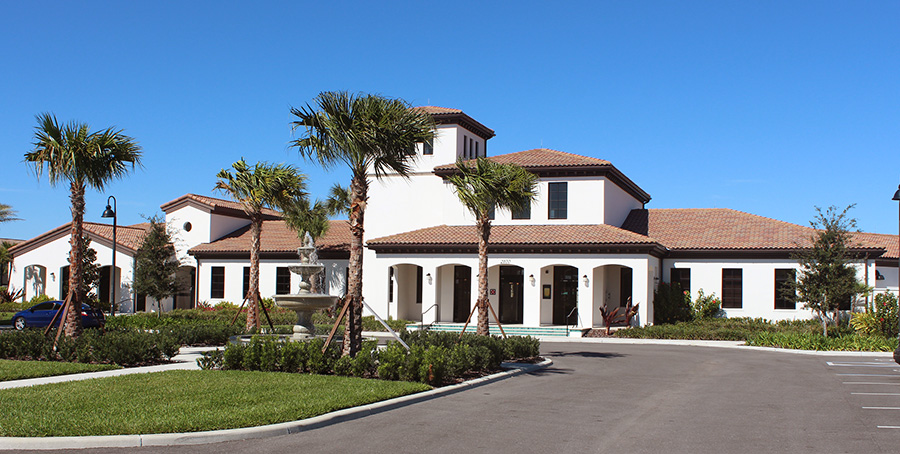 The Clubhouse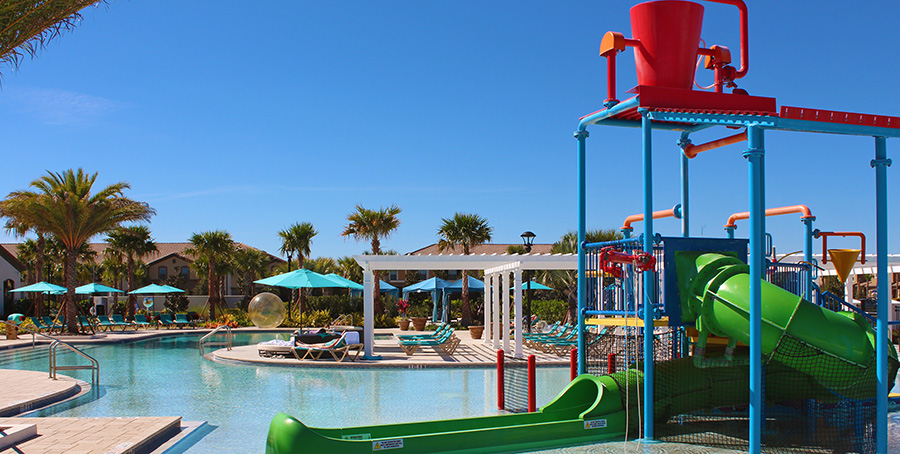 Water Park and Pool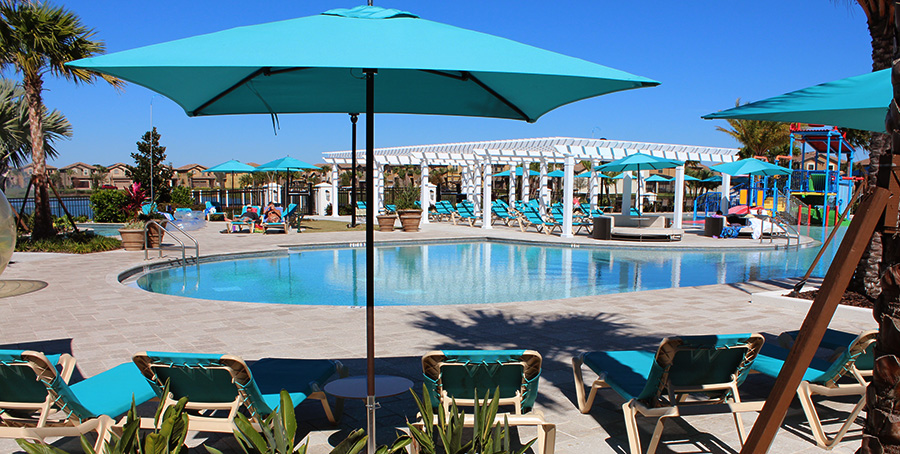 Clubhouse Pool
Windsor at Westside is developer Pulte's follow up to the highly successful Windsor Hills community of the mid 2000's. Expectations were high for this new resort package and Pulte has delivered a fantastic product both in location and community and the fantastic floor plans within.
Featuring homes from 6-9 bedrooms, townhomes in 4-5 bedrooms with quality upgrades such as tile roofs, paver driveways, stainless steel appliances and tile and cabinet upgrades as standard – Pulte has hit a home run with this location and product.
Construction has been completed on the 8,000 sqft clubhouse and is fully functional. The clubhouse features a resort style pool and water slide with a Tiki Bar and spa. Arcade, Sundries shop, Sports and volleyball courts and a fitness center round up some of the facilities within.
The community is zoned for short term rental and is manned gated 24 hour security. The centerpiece is the man made lake and homes will be developed around the lake with the clubhouse positioned at the south end with a ramp extending into the lake from the clubhouse. Should make for a very pleasant evening stroll!
As Windsor at Westside approaches it's completion and moves into the final homes of phase three there are still may be the option to buy a new home but realistically it will be more likely buyers will be looking toward one of the great resales. But good news for lovers of the Pulte Windsor program, the new Windsor Island Resort is now underway and buyers will be able to get the same great floor plans in a fantastic new resort starting at the second half of 2019.
Updates on Windsor Island Resort can be found HERE.
Last New Windsor at Westside Property!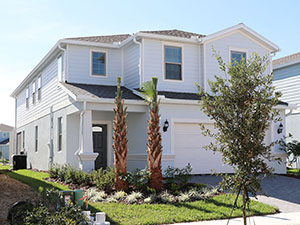 LAST NEW HOME WINDSOR AT WESTSIDE
6 Bedroom, 4.5 Bathroom Pool Home
South facing Pool, All Tile, Private pool
Listing at $519,900


7- 10 Bed Houses For Sale
Vacation Home Resort List