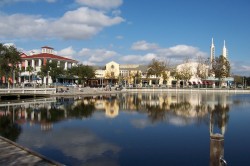 The community of Celebration is a master-planned community by the Walt Disney Company and is one of the most unique communities in the world.
Designed, created and administered to be a mirror residential image of the Disney theme, Celebration is a reflection of the feel and ambiance of the world of Walt Disney.
Although the Disney corporation has divested most of it's control over to the town, Celebration remains committed to the dream of a Disney community and it retains the popularity and investment credentials that make it one of the most sought after locations for long term and second home investors.
Celebration is separated into areas referred to as villages. The main village, closest to downtown, is where the first homes were constructed. North Village, closest to U.S. 192, houses the Georgetown Condos as well as Acadia Estate Homes. East Village includes Roseville Corner and Aquila Loop.
Lake Evalyn, generally considered its own area of Celebration but not quite its own village, includes a small lake where one can find a multitude of ducks, alligators, and the occasional river otter.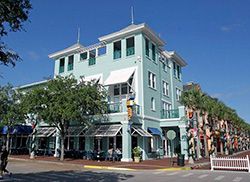 South Village houses the Spring Park Loop estate homes and Heritage Hall. Additionally, Siena Condos complete the outer edge of South Village by Celebration Blvd. Mirasol includes condos with concierge service and a day spa. Artisan Park is at the end of Celebration Ave and houses condos, town homes, single-family residences as well as a clubhouse consisting of a pool, gym, and restaurant.
Celebration is not zoned for short term rental with the exception of the Melia Orlando Suite Hotel but makes an excellent choice as a second home or a long term rental investment choice.
Celebration is one of the most popular residential options in the Disney area. Like most of the Orlando residential market the prices have continued to rise in Celebration on all property types.
*Note: No short term rental is permitted in Celebration.
Celebration Houses for Sale
Buyers also reviewed these similar resorts: