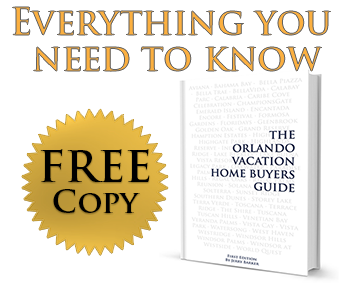 Get one now.
Just fill out your details below and we will email you a digital copy to download.
"The Guide" is a hardback book crammed with information and invaluable knowledge about the buying process and how to succeed and prosper with a vacation home investment property.
Written by Jerry Barker, Jerry explains in detail every aspect of the buying process including what to expect during your visit to Florida, many of the red tape items made easy and what you should expect from your representation and the various professional service providers you will encounter during your journey to become a vacation home owner in the Orlando area.
This is a "must have" tool to ensure you have every ounce of knowledge at your disposal to ensure you get the best deal in the best location with an exceptional business plan ready to implement to guarantee your enjoyment and success and we're giving it to our clients complimentary!