1031 Exchange refers to the section of the Internal Revenue Code Section that provides for the tax deferred exchange of real and personal property.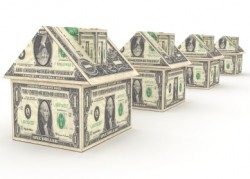 Why Do a 1031 Exchange?
With a 1031 Exchange investors can trade up, consolidate, diversify, leverage or relocate their investments and not be penalized by having to pay either capital gains or recapture (the amount deducted while owning the property is taxable if the property is sold). The taxes are deferred until the investor does a non 1031 Exchange sale or the property goes to the investors estate.
Many investors find themselves requiring a 1031 like kind exchange replacement property and that's why Orlando is one of the most popular options.
Why Orlando?
Orlando offers several options and an ideal location for a 1031 property exchange purchase.
Investors can leverage their cash into a long term or a short term rental property that can generate significant revenue on an annual basis while gradually appreciating as the market decompresses.
Many investors enjoy the option to own a vacation home in central Florida, take full advantage of the millions of accommodation seeking visitors to the area parks and attractions each year and be able to use the investment for friends and family when needed.
We also offer some of the finest executive golf homes in world and Orlando is home to many of the top professional golfers.
With home prices at an all time low, and a vibrant tourist industry Orland may be the number one option for investors looking to add additional diversification to their portfolio while reaping the benefits of a vacation home in Florida.
We have income generating properties from 200k to 10 million generating from 3% to 10% cash on cash.
To learn more about the options of a 1031 exchange option in the Orlando area call us for a complimentary consultation.