I formed the Jerry Barker Group to specialize in vacation home investment properties in the Orlando / Disney vacation rental market by putting together a team of partners and associates that I could rely on provide the very best service to my clients.
We quickly found out that our clients wanted to work with someone that told them what they needed to hear rather than what they wanted to hear and that serious clients understood that you only get what you pay for and that great deals and successful rental investments need work, effort and expertise – so I formed the Jerry Barker Group and we've been delighting clients ever since.
Our primary area of expertise is offering our knowledge in vacation home properties to buyers looking to purchase a new, resale or bank owned vacation home investment property in the Orlando and Kissimmee residential and vacation home property markets. We also provide support for owners who are looking to sell property in the Orlando / Disney vacation rental area.
Through our network of Realtors and service providers we are able to deliver the knowledge and experience to assist in locating the ideal options for purchase, negotiate and secure a property and provide the assistance to set up and manage a successful short or long term management program or to provide caretaker services for your investment.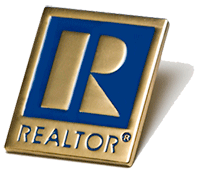 When you are ready to get serious about making important investment or personal vacation home property decisions with the best support team then we are ready to assist you. We will make every effort to ensure you get the very best service the industry can provide through our unequaled relationships with the best in class service providers in Central Florida.
We understand what it takes to make a commitment to the purchase or sale of a property in a different state or country and your trust in our ability is not lost in our commitment to ensure your satisfaction.
We don't want to sell you a property, we want to help you buy one.
That's our guarantee, and our clients will gladly testify that we live up to those expectations.
Jerry Barker, Realtor
Vacation Home Specialist
The Jerry Barker Group, LLC
407.286.8169
About Jerry Barker