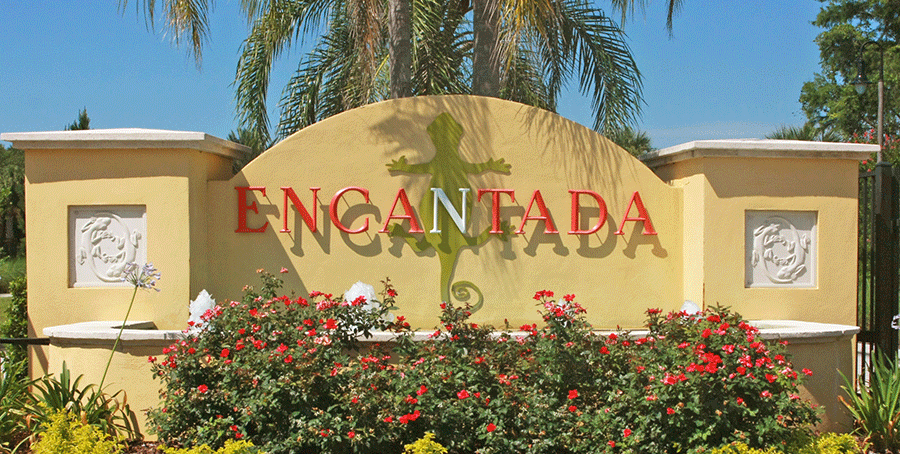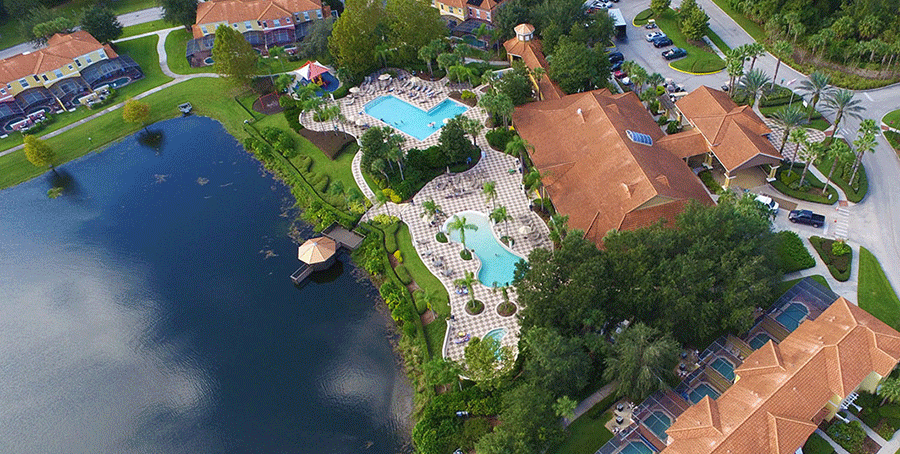 The Clubhouse and Pools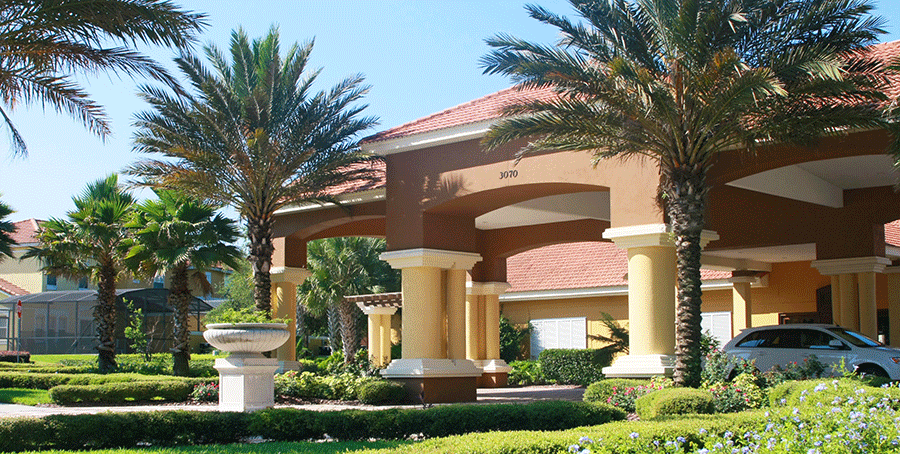 Main Clubhouse Entrance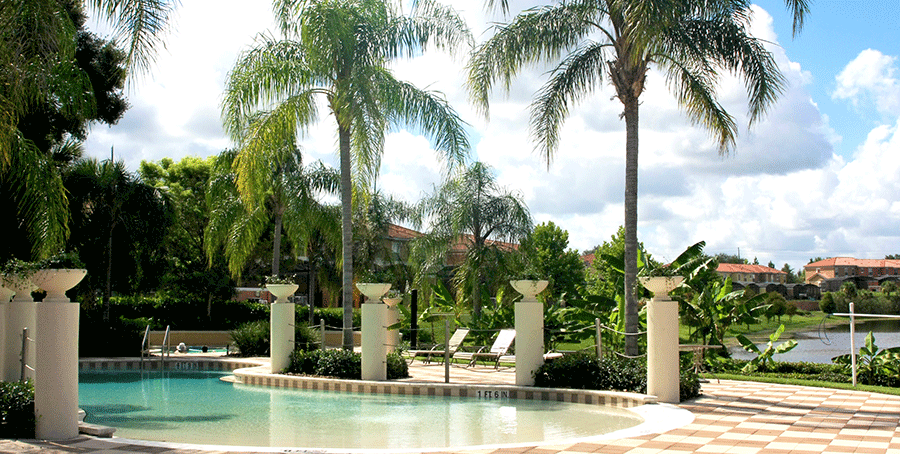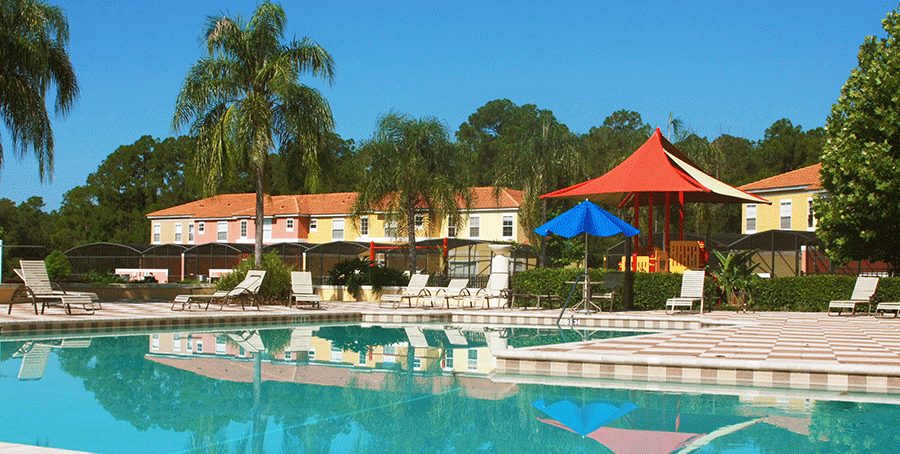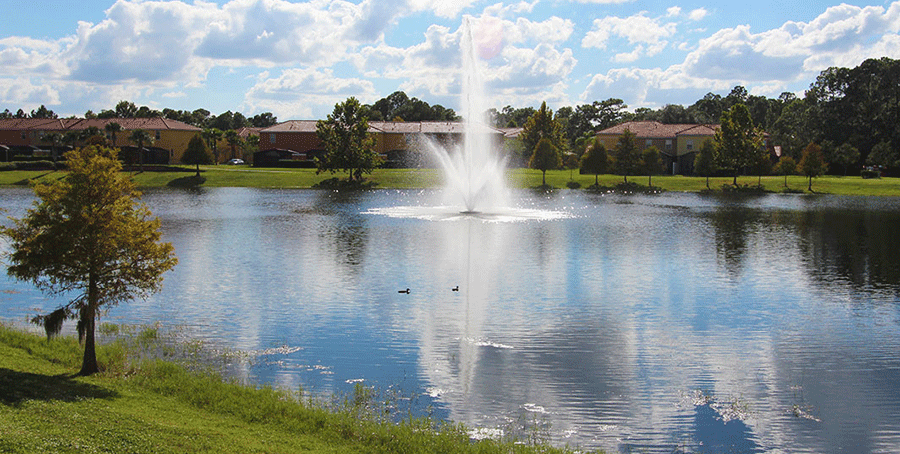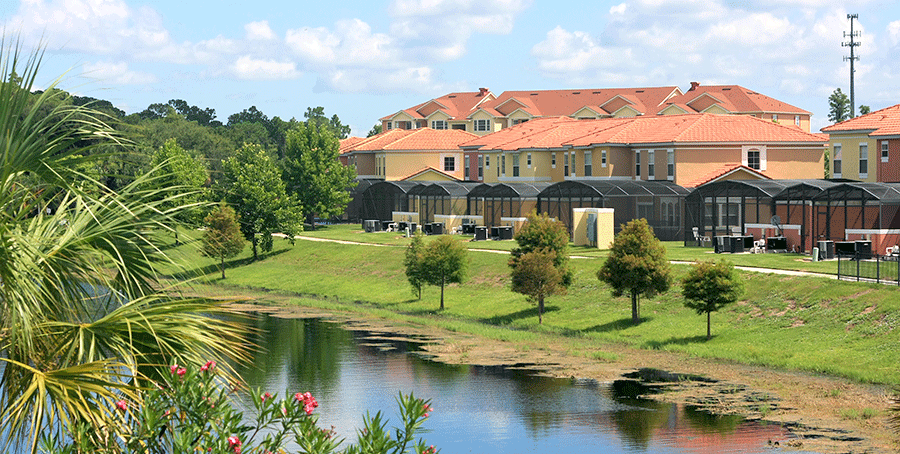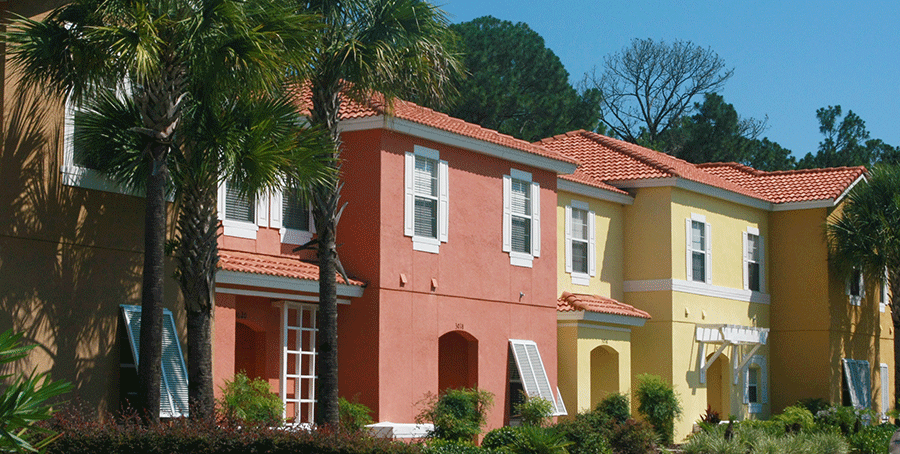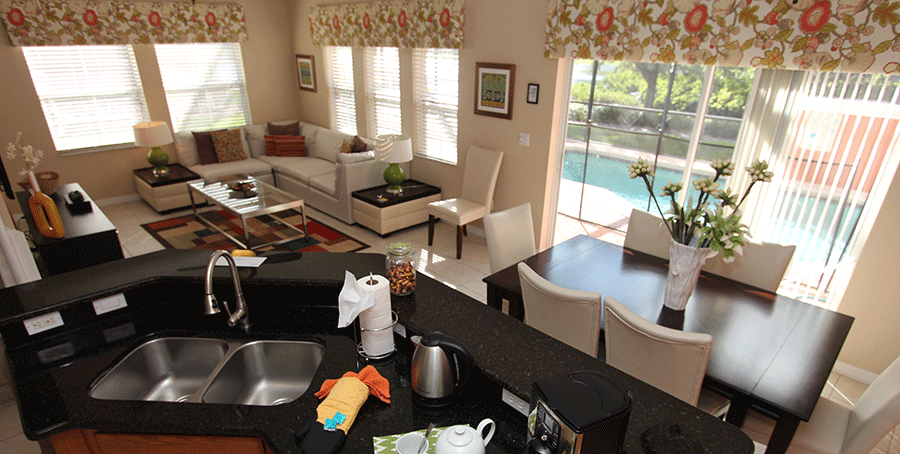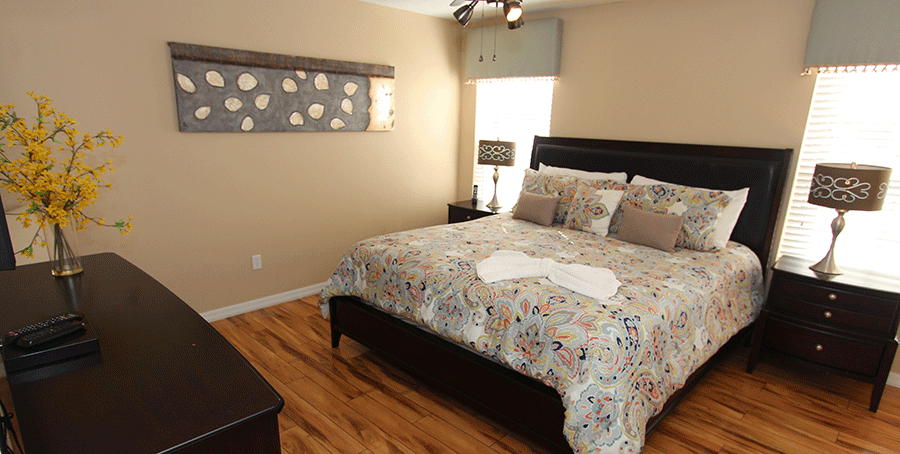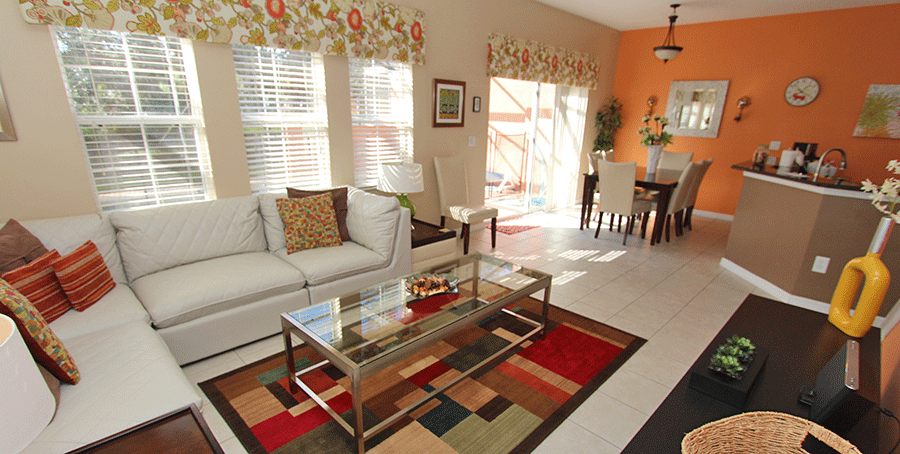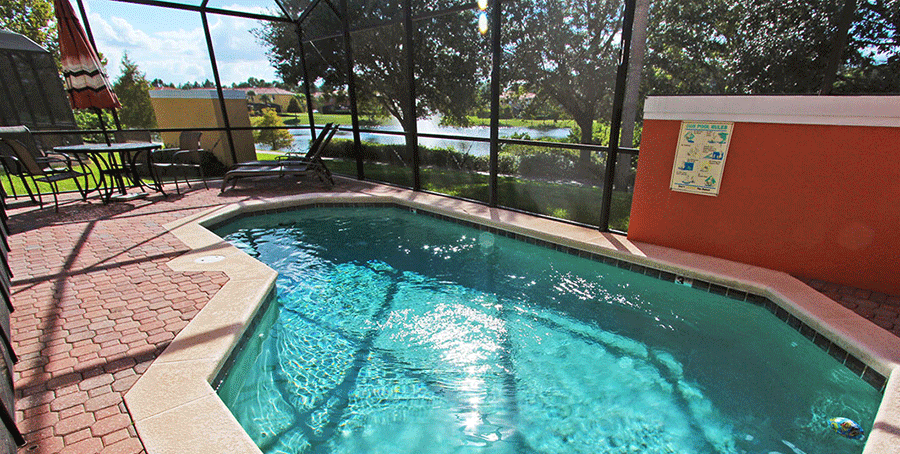 Encantada is a townhouse resort minutes away from the gates of Disneys Animal Kingdom and offers luxury townhouses with private splash pools that make an excellent choice for families looking to book a property that is close to the attractions, has modern and quality facilities.
Encantada's clubhouse and community pool area are excellent with two large pools and some smaller dipping pools. The club house also offers a fitness center, video arcade, business center reception and luxurious meeting room. The walk around the lake is exceptionally pleasant whether you stroll or decide to take a jog. Only a few minutes away is 192 with a wide and varied selection of restaurants and shops making it a very attractive location fro those that want to be close to everything.
The 3 and 4 bedroom townhouses are very well laid out and provide spacious accommodation with their floor plans. Many surround the pool and fountain which give both grace and ambiance as you view a sunset from the ideally placed gazebo.
The splash pools are slightly bigger on the 4 bed units which are the end units of the block and come close to the size of a reasonable villa sized pool. Its rare to get a pool this big in a townhouse and that's an attractive element for many buyers.
Encantada does offer on-site property management but using their service is not mandatory and you are free to make the management selection of your choice.
HOA fees are moderate and includes basic cable, termite bond and external insurance coverage.
Encantada is highly rated as one of the most sought after townhouse resorts and will return both short and long term investment results.
Encantada remains as one of the top options for a townhouse community and if anything the value has improved in these units making it an even more attractive investment.
View Property for Sale
Buyers also reviewed these similar resorts:
Encantada Townhomes for Sale