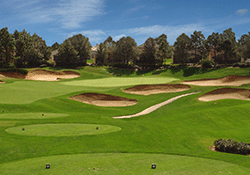 Southern Dunes in Haines City is a golf community built around an excellent golf course with most of the homes having golf course views. The community is gated and has added security with 24 manned guard house and security patrols.
There are tennis courts, community swimming pools, and a children's play and shares it's community with the Golf and Country Club which has it's own clubhouse with restaurant and bar .
The community was built by Park Square Homes in 1993 with the Bermuda Pointe sub division and the last homes were completed in 2005 with the Mariner Cay sub division. There are a total of 802 homes.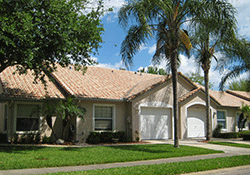 Southern does allow for the provision of short term rental and owners can enjoy the benefit of partial year usage and still enjoy annual returns from rental income.
It's location is about 35 minutes drive south west of Walt Disney world so although further south renters can still market the resort as being part of the parks and attractions of central Florida with easy access to the east and west coast beaches.
The community has both condos and single family home with prices starting around 100k for a condo up to the mid 250's for the 4 bedroom homes making it one of the most affordable golf communities with short term rental potential in the Orlando vacation home market.
Southern Dunes is one of the very few golf locations that allow short term rentals. That will always make it an attractive options for those who enjoy a few rounds of the "auld" game.
Southern Dunes Homes for Sale