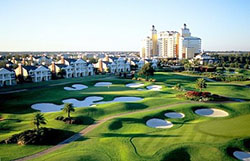 There is no other location like Reunion. It's unique.
Having the opportunity to own a property in this exquisite resort is a dream come true for many and it is especially true for lovers of the "auld game" as Reunion sports course designs by Tom Watson, Arnold Palmer and Jack Nicklaus.
There is plenty for the family as well, only 15 minutes' drive from the heart of Walt Disney World and onsite water parks. restaurants, a spa, a tennis center and much more provides all the amenities a family vacation home could desire. What makes Reunion even more enticing is the popularity for vacation renters and the annual guarantee of revenue from those seeking the best offers the additional benefit of being able to rent your property for a high percentage of the year at great rates. Options are limitless.
Custom homes of any size or shape can be constructed.
Reunion has many large homes – many specifically designed as purpose build vacation homes that can generate significant annual revenue renting in excess of $10,000 per week. These homes offer unique design, specially designed games rooms, swimming pools, themed rooms – one currently under construction has a basement bowling ally!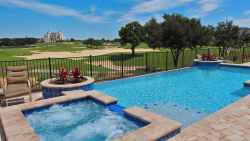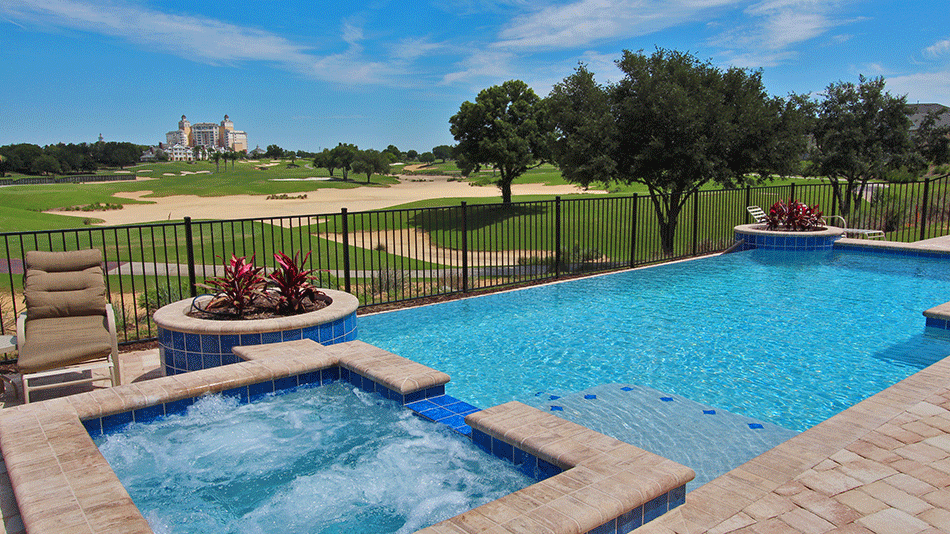 Reunion offers a unique opportunity to own a lifestyle investment property that will generate cash flow annually while appreciating in value to provide you and your family with a wonderful vacation location that holds magic and memories of this premier Orlando vacation resort.
Here are four different routes taken for the purchase and construction of new homes in Reunion.
In its simplest form, a buyer can purchase one of the available lots, choose a builder and have a custom home designed to meet a particular style, budget or specific need.
Custom homes currently cost in the range of about $800k all the way up to 15 million on the larger or double lots. Construction time varies but on the larger homes expect about a 12 month build period.
You have full control of the design, furnishing and management so your Reunion custom home can be as private or commercial as you want it to be.
Custom homes are the best choice for buyers who want a primary, second or rental home with total flexibility on design and use.
See an example of a custom home being build HERE
Purpose Built Vacation Home
Purpose Built homes are custom homes built more with the vacation home guest in mind as opposed to a custom home built more to the specifications and wants of an owner. Purpose built homes are still custom homes and the owner has direct input into all aspects of the design and construction but the overall product is designed specifically with short term rental in mind and to be able to generate maximum annual revenue.
By focusing on what the guests look for in a vacation rental, custom homes create a unique vacation experience that you can only get with a Purpose Built.
The end results are delighted guests, and a well-performing rental property for the homeowner.
Purpose Built vacation homes are an evolution of the latest vacation homes and designs, offering a new and unique vacation home experience that surpasses the traditional vacation home model and hotel/resort.
Read more on Purpose Built Homes
HERE
.
The Bear's Den Club's private, member's only facility will be the perfect setting to kick back with friends, enjoy your favorite beverage, smoke a fine cigar or just swap stories of play from this magnificent course. Coupled with an elegant day spa, delectable restaurant, swanky bar and lounge and picturesque outdoor seating overlooking the first and only Jack Nicklaus designed "Bear's Best" 18 hole putting course.
For the ultimate in Reunion real estate the Bears Den club offers a unique opportunity to own an exclusive custom built home on the 18th hole of the Jack Nicklaus signature golf course in Reunion.
Jack himself owns the lot and is building closest to the 18th green and the private Nicklaus memorabilia designed members only clubhouse.
A chance to rub shoulders with the great one in an absolutely fantastic setting in Reunion for a very privileged few awaits.
Expected cost is 1.5 million and above. More
HERE
.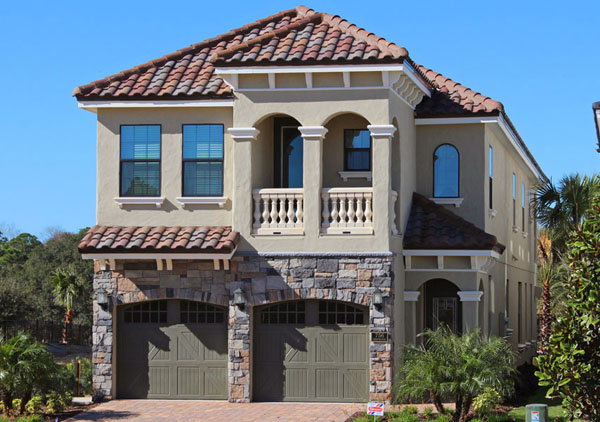 There are several custom builders in Reunion such as  Landmark, Frontdoor, Hannigan, McNally, Park Square and William Stone.  Many of the builders purchase individual lots and begin construction on those lots with homes of their own design. Alternatively a buyer can purchase one of the many available lots privately and contract one of the Reunion builders to build on their own lot.
The homes vary in size and price but they tend to offer very good value as they are semi-custom. These homes offer the opportunity to own a great home in Reunion. Expect a spec home to cost about $900k -1.5m
Spec homes are the best choice for buyers who want a great deal on a semi-custom home at mid price range.
The Jerry Barker Group can assist you find the best lot, the most suitable builder and home designer. We work with all parties on your behalf to make sure you get the very best home design and location to maximize the return on your investment.
We have built and own a home in Reunion as well as building many for clients. I am personally confident you will be delighted with your decision to build a home in Reunion and that you will be thrilled you chose to make us part of the team.
Contact us to discuss building a new home in Reunion.
Jerry Barker
New Reunion Home Specialist
(407)-286-8169