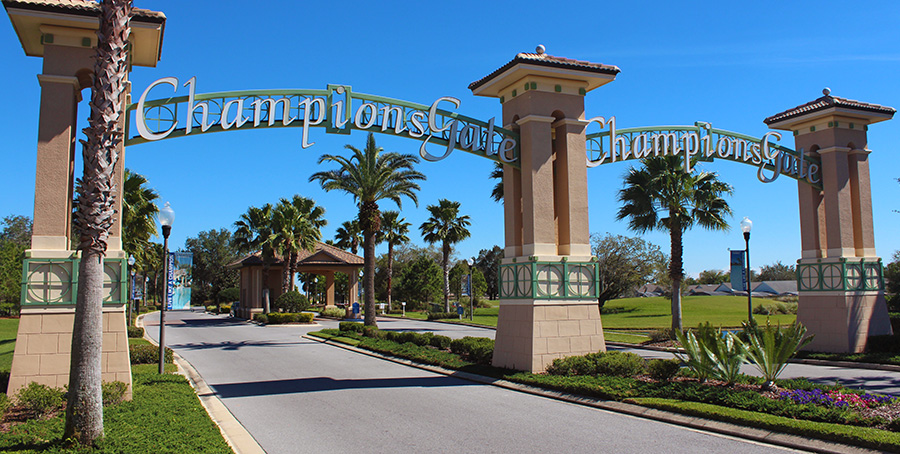 Main Entrance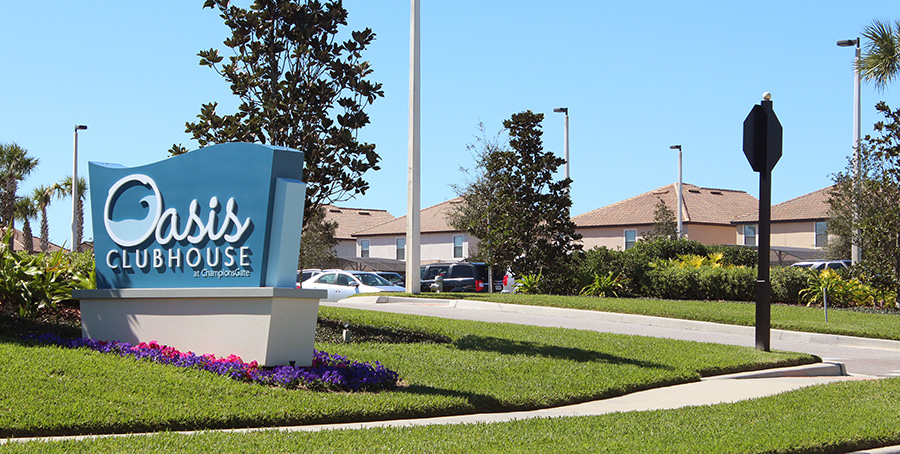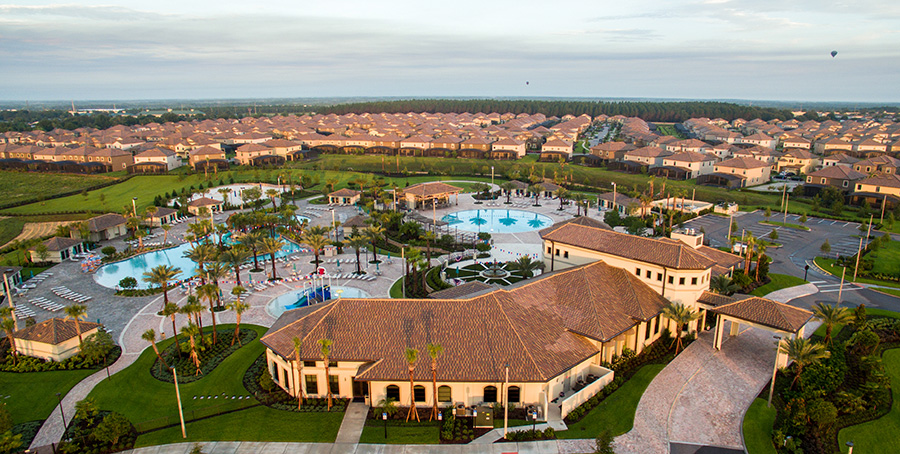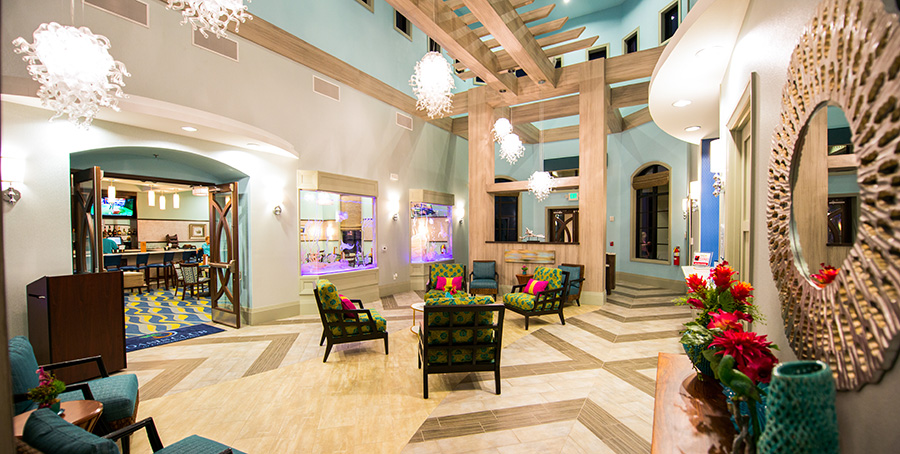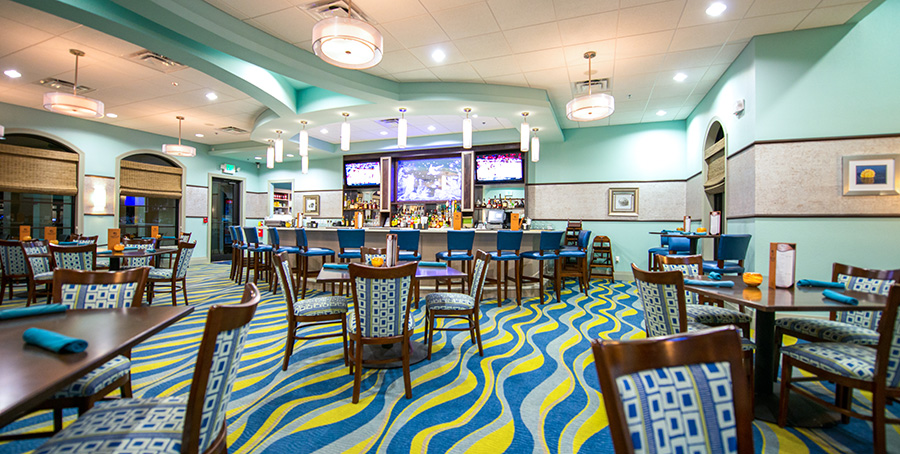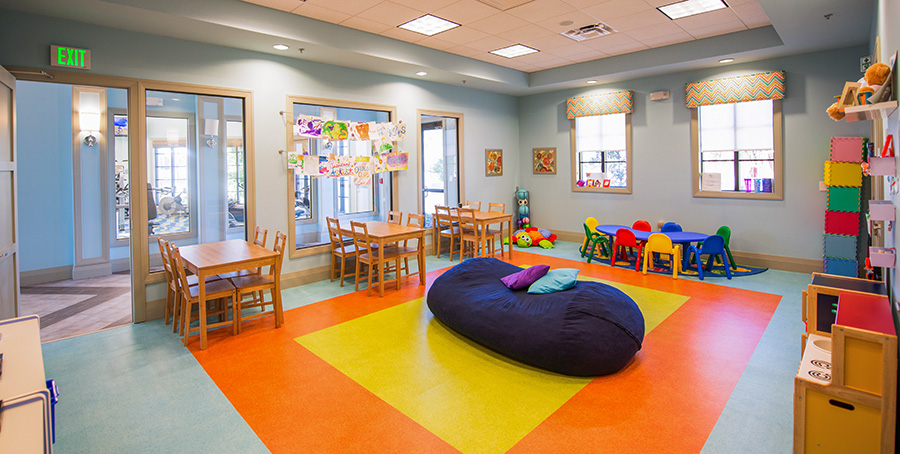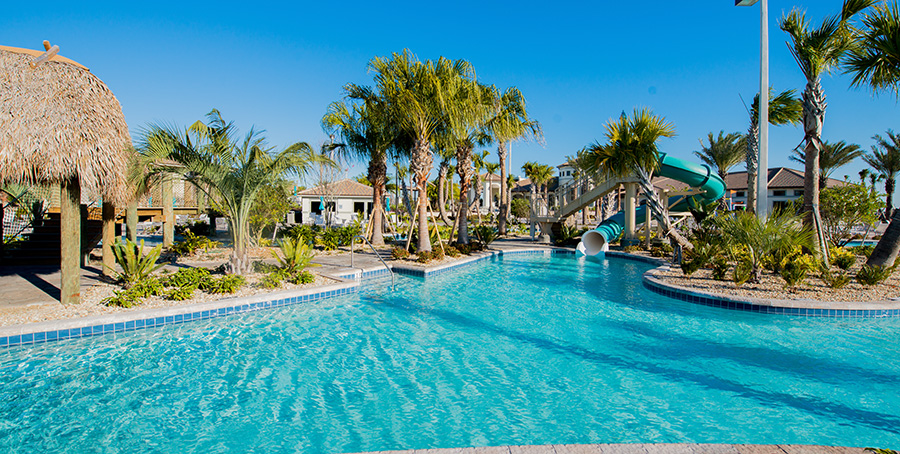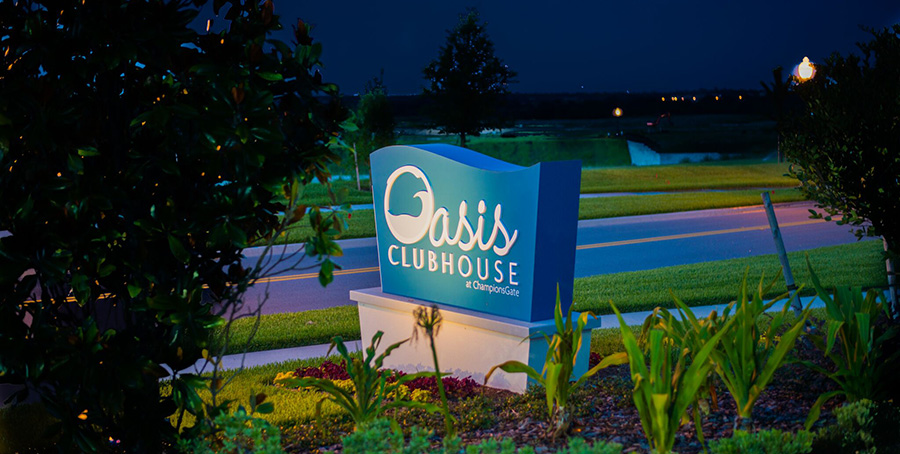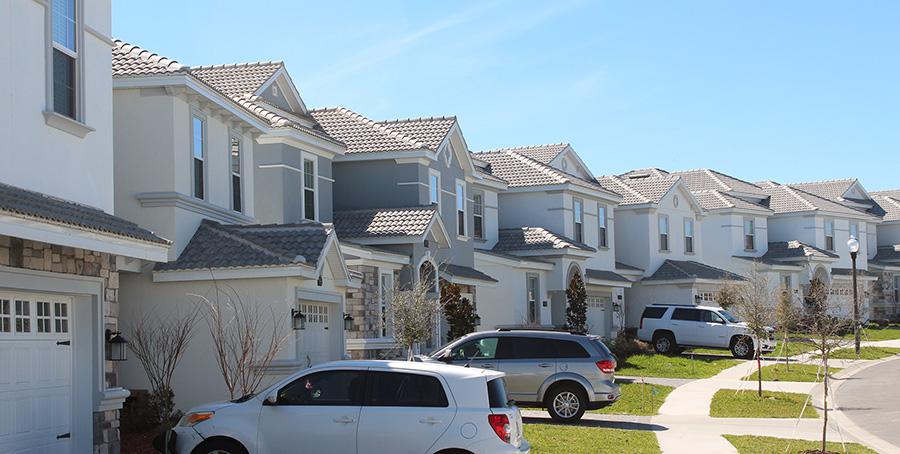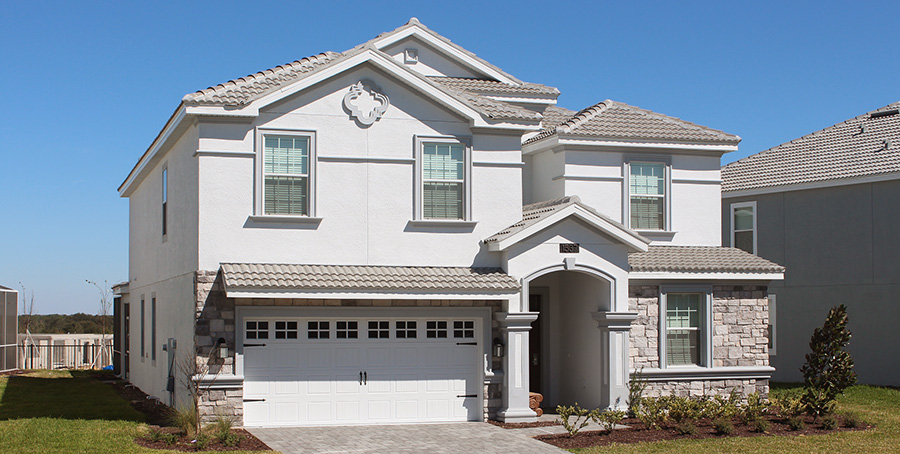 The 8 Bedroom Maui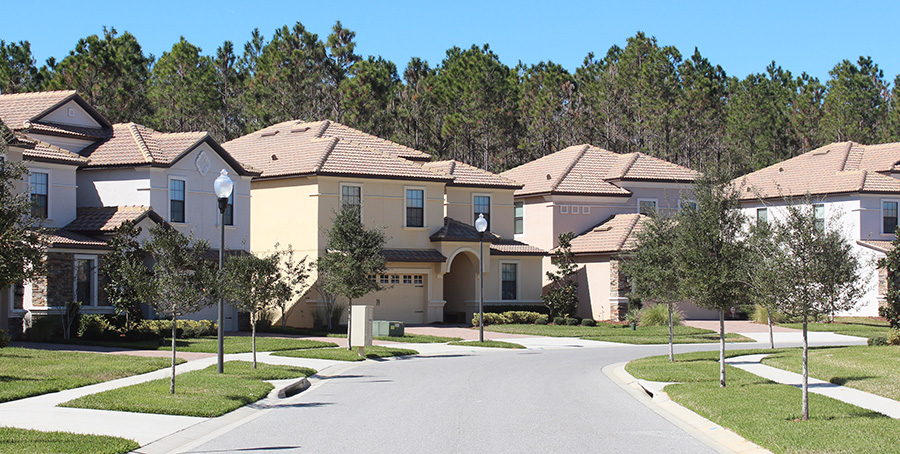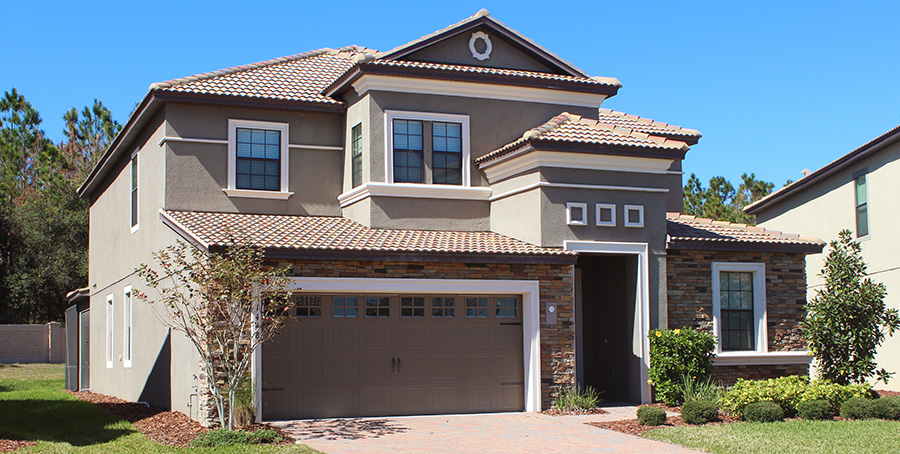 The 5 Bedroom Bali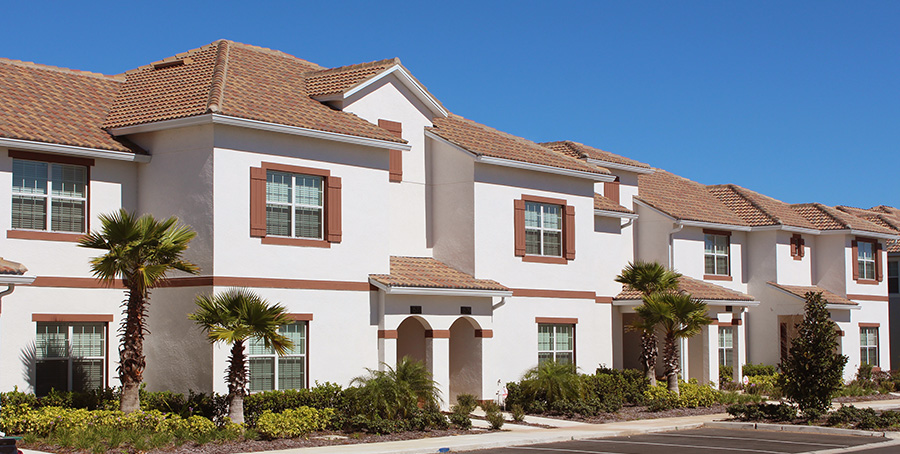 The 3,4 and 5 bedroom Townhouses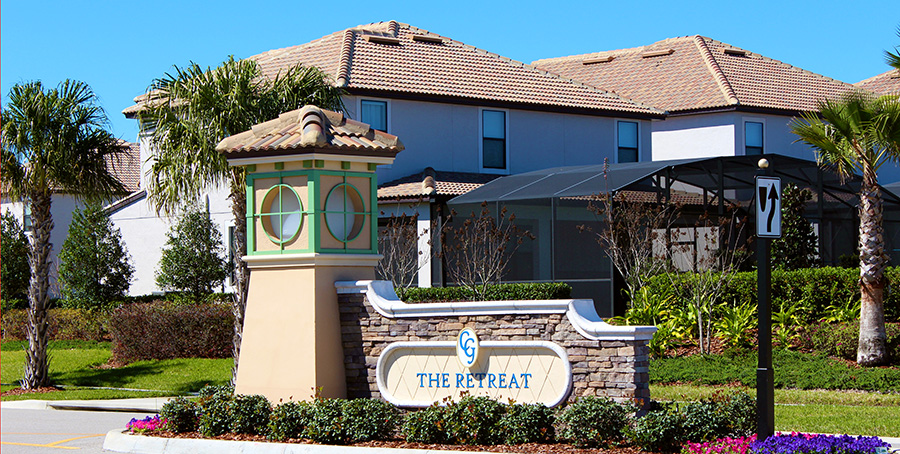 The Retreat at Championsgate is renowned for relaunching the vacation home market in 2012.
Developer Lennar carried the success of Paradise Palms into a project that had laid dormant for nearly 10 years and made an immediate success with the birth of what was to become the new super resort class of the Orlando vacation rental market.
Lennar can also be credited with creating the popularity of the 7 and 8 bedroom market, having made popular their 8 bedroom "Maui" floor plan the vacation home market and subsequent new communities began offering 8 bedroom and larger homes moving forward.
Today The Retreat is undoubtedly one of the most popular and successful vacation resorts in Orlando. It's magnificent clubhouse, resort pools and lazy river has set a new standard for all aspiring vacation home communities and has forced developers to rethink their amenity packages.
We can thank "The Retreat" for the all around improvement in the vacation home product.
Still a giant in the resort option list, "The Retreat" has to remain as one of your top options for a vacation home. We've come along far enough that you have great options in both a new home and a resale so there is no excuse not to have this great location as a primary target for your investment home.
"The Retreat" is one of the most popular resorts in Orlando. Some may make a fair argument that it is the best option for buyers and renters and it would be hard to argue against because of the magnificent Oasis clubhouse facility that still sets the bar for resort amenities.
The Retreat at Championsgate Villas For Sale
The Retreat at Championsgate Villas For Sale
Click HERE To See A List Of All
Current Available Property For Sale
The Retreat at Championsgate Map of Homes for Sale
Vacation Home Resort List